Exotic Exports Utility


Exotic Exports allows you to collect modified cars, and deliver them for a reward.
The cars are spawned all over the map, but are sometimes hard to find, especially since the code for it seems to be somewhat buggy.

To assist in finding these cars, here's a little utility that will show you the approximate position of the next car spawn:




Here are some tips on successfully doing Exotic Exports:

Don't try to do it in regular MP sessions! Use Invite Only or Solo instead.
Do not do any other activities while collecting the cars, i.e. don't do any missions,
don't enter any buildings, don't leave the car until delivered. If you want to all ten cars, do
them all in a row (ideally as the first thing you do when you start a new day's session).
Closely follow a route that is proven to work in finding all cars, and don't take any shorcuts!
There are several posted online; the one I'm using is posted below.
Fly low when covering the route. The marker's activation distance takes your altitude into account,
so the lower you fly, the wider the detection radius will be: https://youtu.be/qs4UqkT4h-Q
Do not steal any cars from traffic. While they might qualify for the EE delivery, stolen cars will screw
up the marker generation for the cars that spawn next.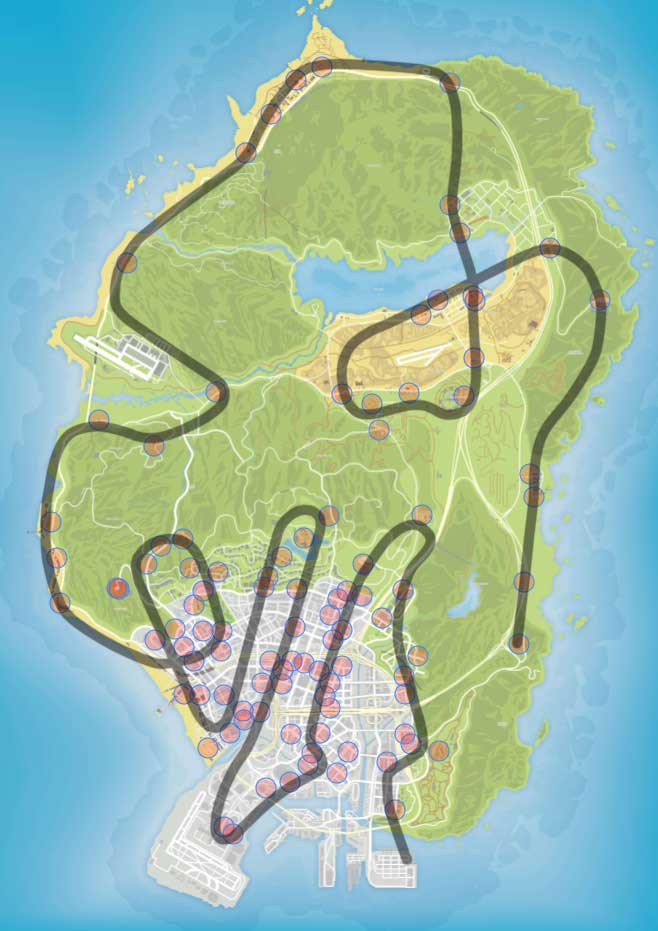 Video of this route: https://youtu.be/wdzoXyNQcBY
Full video of a complete 10-car run: https://youtu.be/i_xip2mPZSM
Map with all spawn points, as well as some sample daily runs: http://www.kronzky.info/gtav/rarecars/mapee.html
There is also a job that contains the route as an air race: https://socialclub.rockstargames.com/job/gtav/erNK-zydYEqA6yiUFrL87A


[back to main page]