This mission is meant as a "training level" for DayZ (or for Arma in general), to familiarize yourself with the environment, game mechanics and zombie behavior, until you can get onto a MP server.

It is NOT a full-scale SP conversion, but just a hack, to activate the ModZ code for SP.
There will NOT be a LAN version of this - so please don't ask...
A full conversion may happen at some point—perhaps by me, perhaps by someone else, but for now the only purpose of this mission is to give people a chance to get used to the game and the mod, without having to wait 30 minutes to get onto a server, only to then die within the first minute online.

As the mission is only calling the code from the mod itself, without modifying it in any way (apart from disabling server communications), it should behave identical to the online version; e.g. you are spawned at a random position, and loot distribution and zombies behavior is like in MP play.

Of course, there are no other players, so one of the main challenges and attractions of the original mod is missing, but if you're new to Arma, or new to DayZ, spending a few hours with the SP version should nevertheless help your online survival chances a bit...

The mission contains three cheat modes that allows the player to experiment with game mechanics, without actually having to find the relevant items first:
Indicate possible loot positions (similar to the standalone Loot Finder mission)
Spawn any in-game weapons, equipment, vehicles or animals
Disable zombie attacks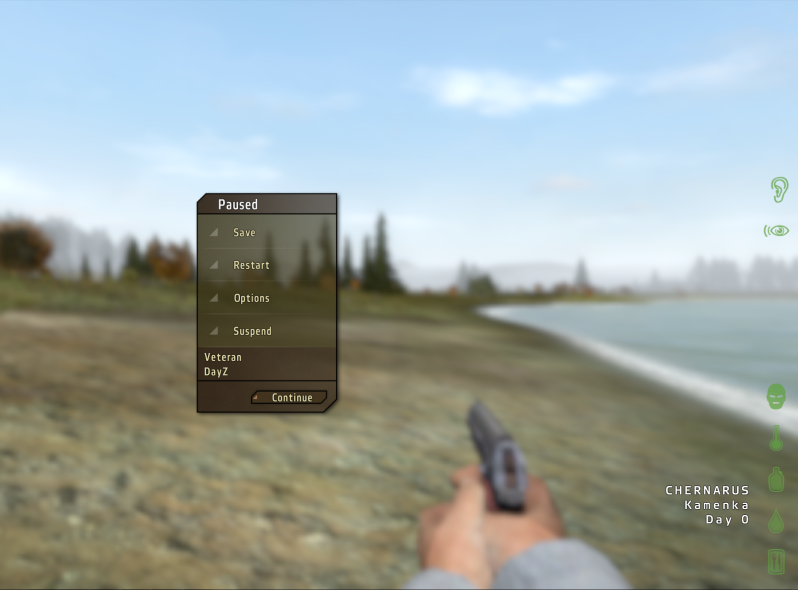 Current mission time can adjusted at any point during the game.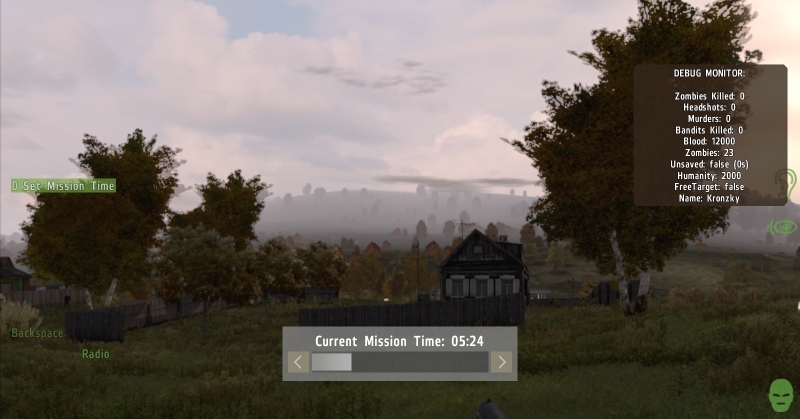 In cheat mode, weapons, equipment, vehicles, and animals can be spawned at any location.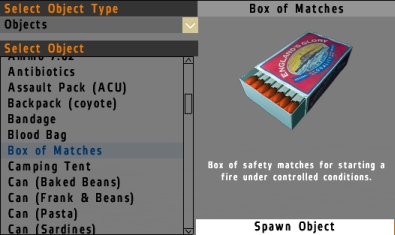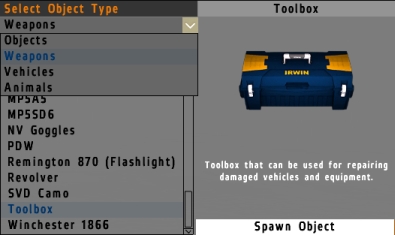 Via a selection dialog any DayZ-specific models/skins can be selected during the game.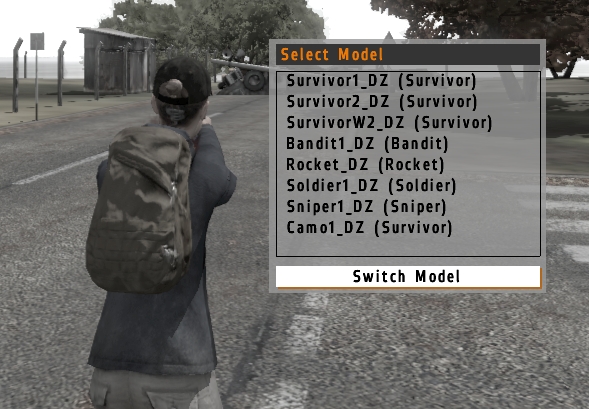 [back to main page]