Offline version of Bohemia Wiki


For those, who do not have Internet access, this is an offline version of the Bohemia Wiki.
It can be installed in any location (even USB sticks), and read and navigated via any browser.

It contains all of the references for OFP, Arma and VBS2 topics, covering mission design and scripting, as well as addon and terrain development.

The only things missing are Wiki-specific pages (e.g. user pages, "most popular" lists) and certain online-only functionalities, like searching, editing, etc.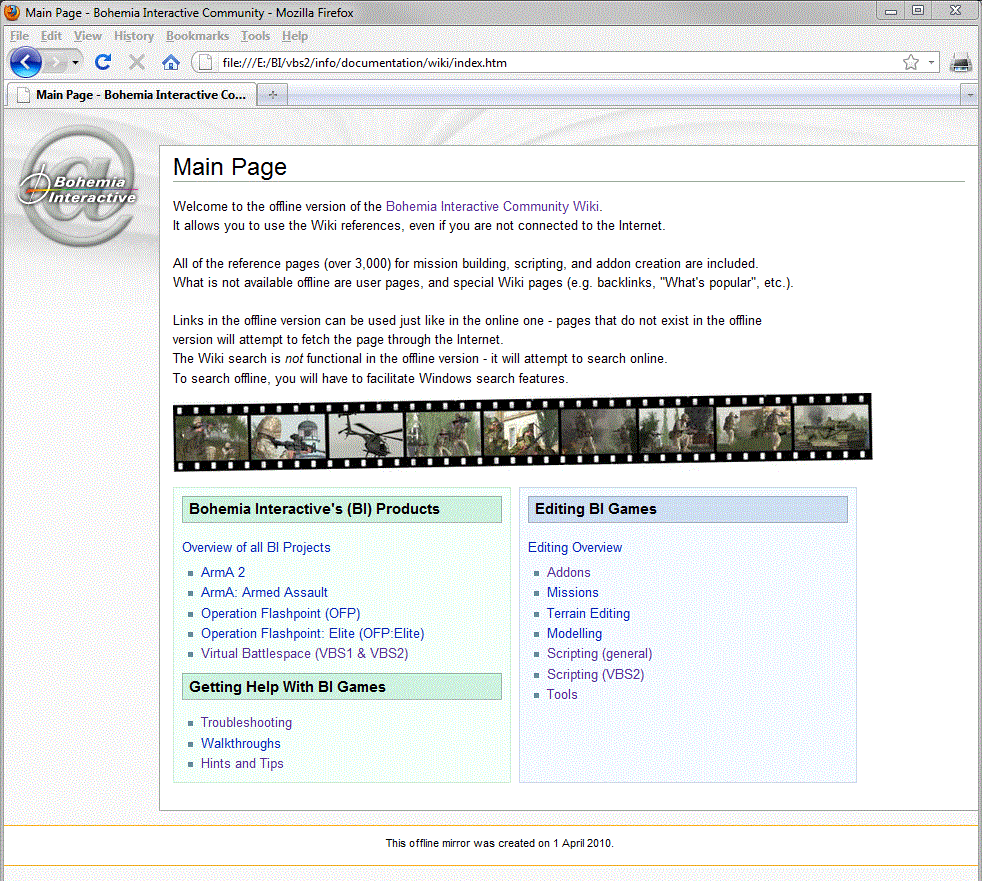 [back to main page]